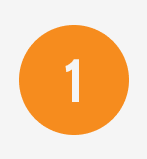 Step 1.
Find and purchase the perfect Live Christmas Tree from our holiday collection.
Step 2
After your tree is delivered, setup and decorate your new Live Christmas Tree with loved ones.
Step 3.
After the holiday season, plant your Live Christmas Tree in your front or backyard and have it thrive year-round!
Related Blog Post
How to Take Care of your Christmas Tree
With the help of ServeScape and Santa, maintaining a live Christmas tree has never been easier. ServeScape recommends 3 tips to ensure a successful, hydrated Christmas tree.